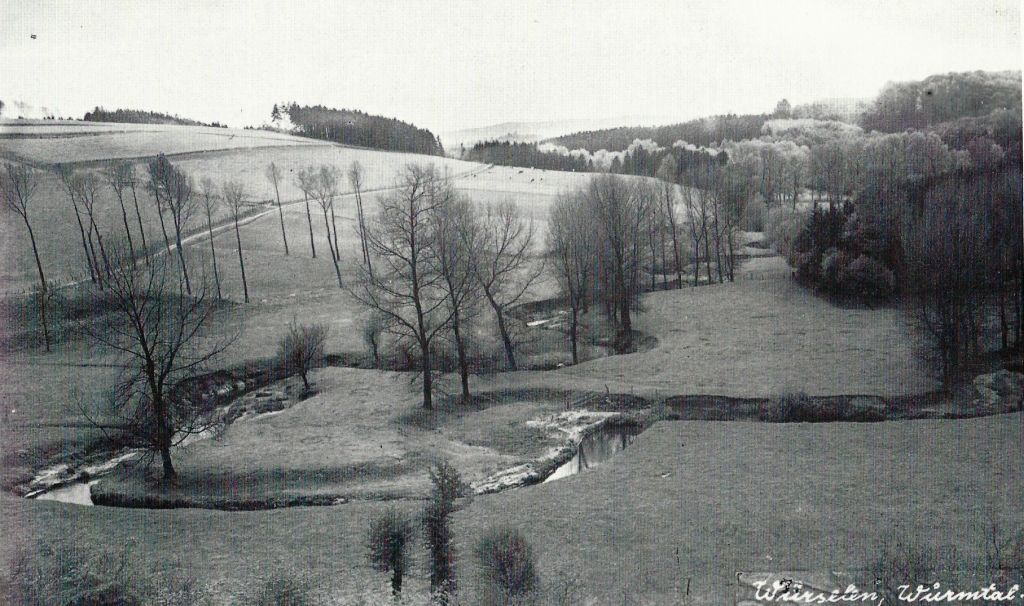 View into the valley of the river Wurm, circa 1930.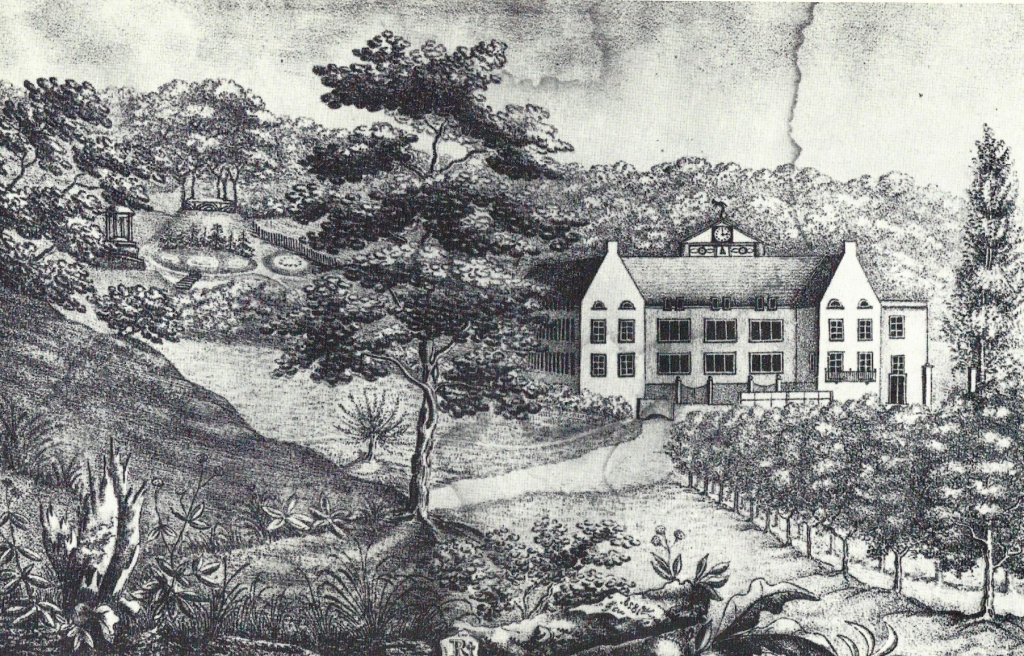 In 1200, documents reported of mill at Wolfsfuhrt called "Wolvesmolen". In the following time, the mills, at times three there, changed hands several times and served as copper and grinding mills.
In 1813, Wilhelm Kuetgens had acquired the wolffurthmills and converted them into a cloth factory. The modern mechanization of the factory attracted a high visit. During the Monarch Congress in Aachen in 1818, Emperor Franz of Austria visited the cloth factory. He found one of the first factories where the looms were powered by hydropower.
Factory halls and houses lay under one roof, and Kuetgens had also created a beautiful English garden, with exotic trees, arcades, stone tables and the column temple, which can also be seen on the drawing.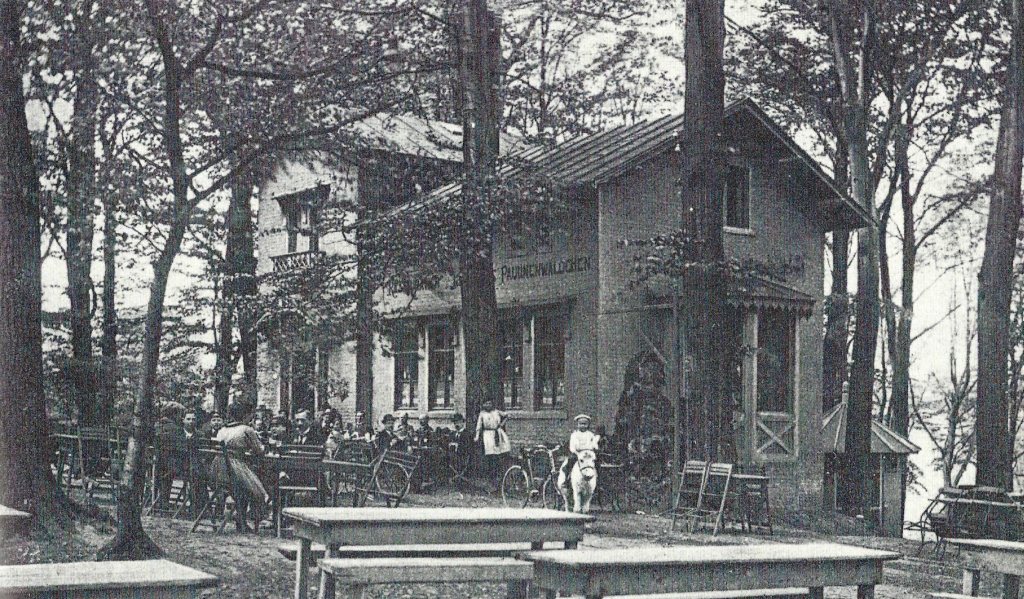 The popular destination for Würselen citizens on the edge of the valley of the Wurm; "Waldrestaurant Paulinenwäldchen, Soers-Berensberg" is the caption of this postcard (circa 1910).
Bergerbusch was initially called the forest where the restaurant is located. It was renamed to "Paulinenwäldchen after Napoleon's sister Pauline Borghese often used this piece of woodland for walks. ('Paulinenwäldchen' means in German the little woods of Pauline.)
French Trappists built a small monastery in the Bergerbusch in the 1920s, which became a forest restaurant after their departure (1826).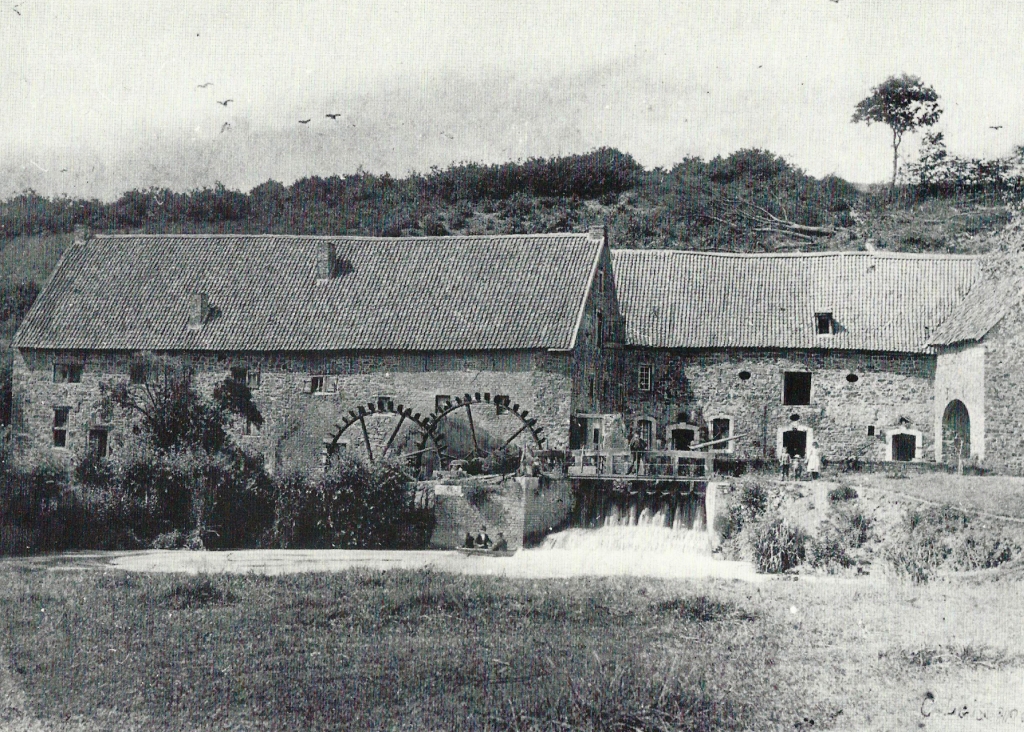 In 1616, the Adamsmühle was firstly mentioned in documents, then it was called 'Neue Mühle', ("New Mill"). Through the subsequent owner, the Adam family, the current name evolved. The 'Adamsmühle' was used as a grinding and oil mill. From April to August 1817, the municipality of Würselen was administered by the associate Werner Beckers living at Adamsmühle, and the first occupational mayor of the municipality, Sebastian Kind (from August 1817), was also co-owner of the Adamsmühle.
The photo from 1896 shows the Adamsmühle with the two underlying iron water wheels and the water retention dam of the Wurm. Then, the Wurm was still flowing there. Later the river was moved more to the center of the valley.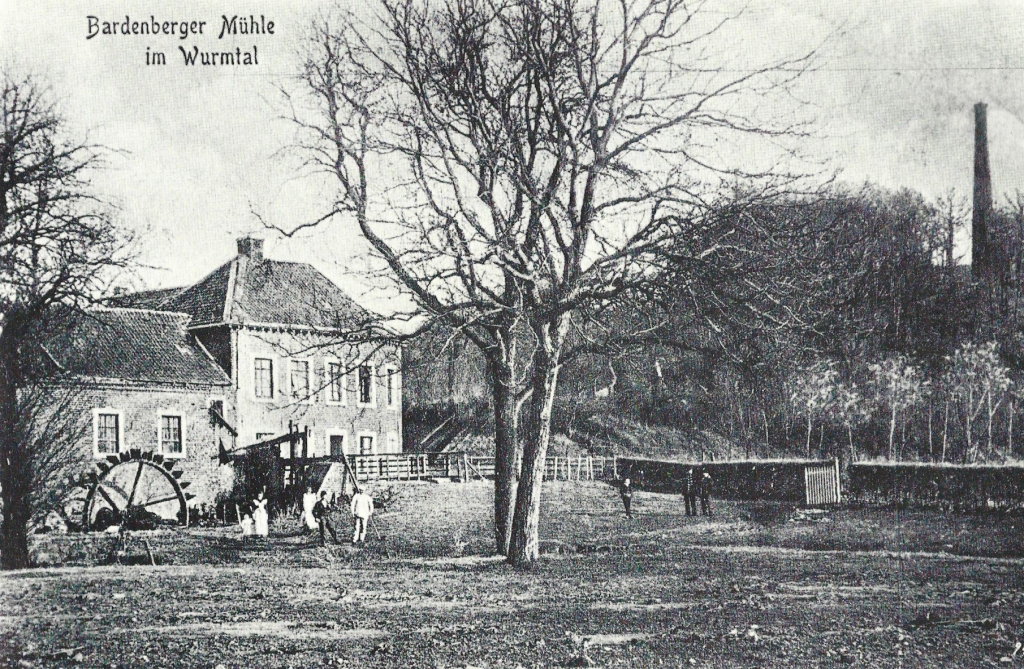 The Bardenberg Mill, now called "Alte Mühle", probably already existed in 867, because at that time two mill sites were mentioned in the document that Bardenberg first mentions.
In the following centuries it served as the flour mill of Bardenberg and the office of Wilhelmstein, today it is used as a hotel and restaurant.
In the picture on the right, the chimney of the old pit Ath (at the turn of the century).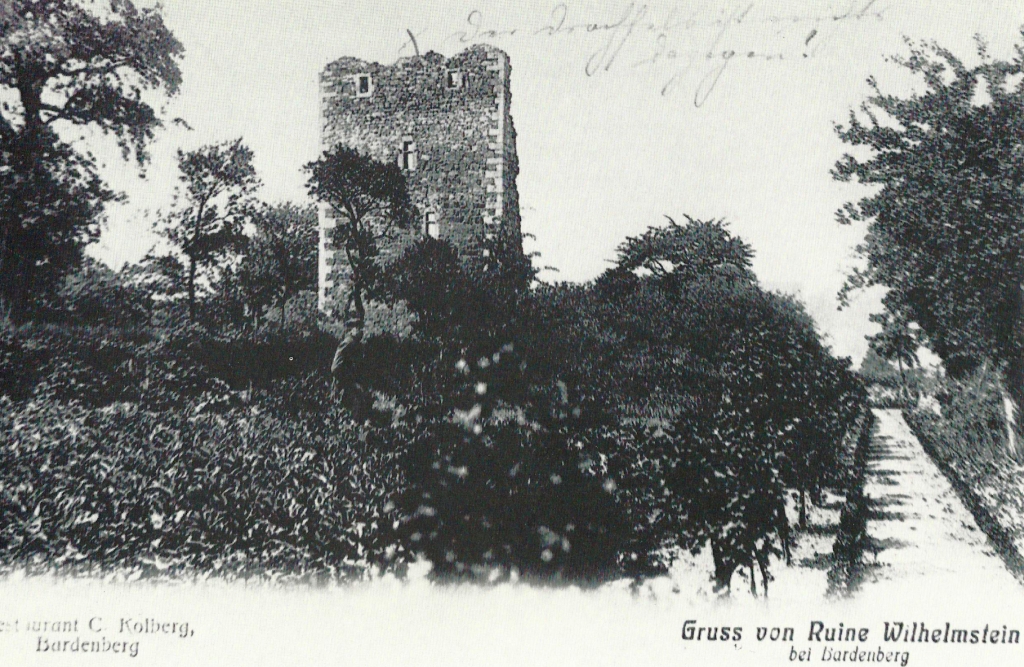 The favourite destination of hikers in the Wurm Valley is the castle ruins of Wilhelmstein (see also page 24) with the accompanying excursion venue.