Collection of data
The following diagrams indicate the wind based on yearly data from 2012 to 2018.
Wind rose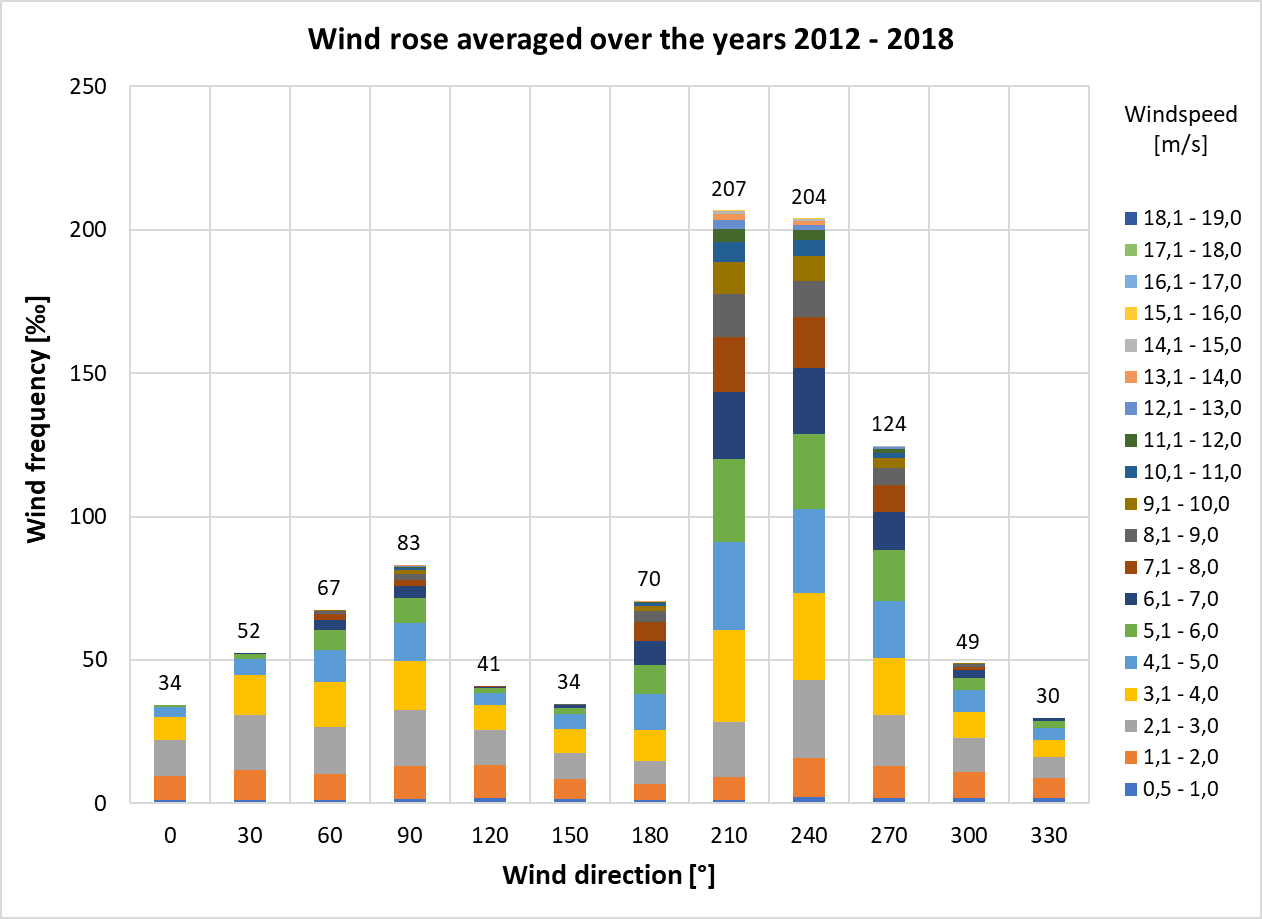 Windspeed versus months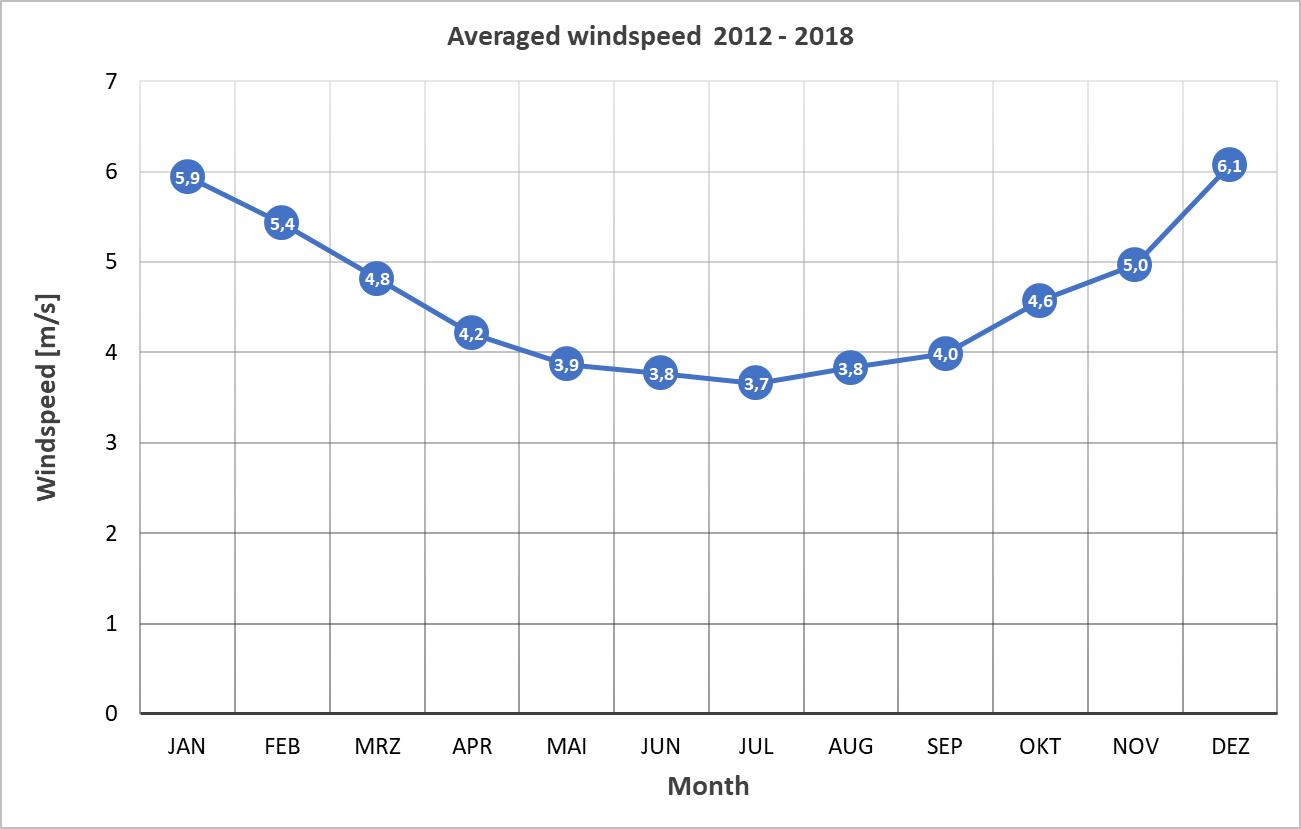 Windspeed versus direction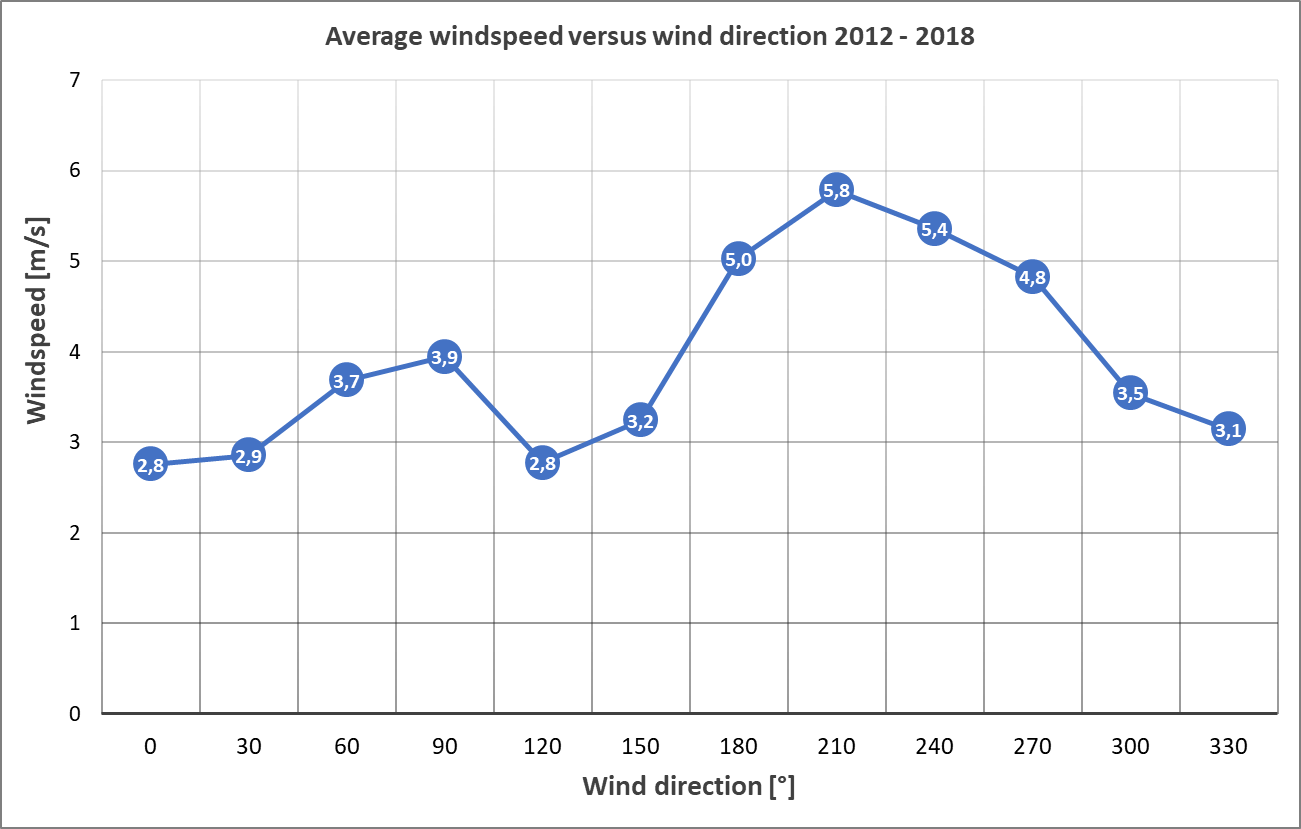 ---
Datasource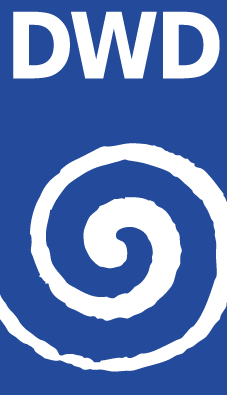 The wind data were taken from the relevant information of the Deutschen Wetterdienst (DWD) (The governmental weather service in Germany). The license to use the data was obtained through the DWD-Shop, billing reference 915023478956. webWürselen analyzed the specific data of the weather records of the station near Aachen (ID = 3). This is the nearest DWD's station to Würselen. The bearing is 6°01' East, 50°48' North.