The Tour visits Würselen
The Tour de France 2017 will pass through Würselen on July 2. This page gives some information about the route through Würselen and highlights some places of interest.
The route of this second stage from Düsseldorf to Lüttich (Liege) will reach Würselen at its village entrance on the Neusener Straße in Linden-Neusen. (There is a map that indicates the route including the profile at the end of this page.) On their way, the racing cyclists will follow the L136 though Broichweiden reach after about 5,4 km the village exit at the so-called 'Kaninsberg'.
Some history
It is not the first time the Tour visits Würselen. In 1992, during the 8th stage of 79th Tour de France on Juli 12, the tour passes Würselen on its way from Valkenburg to Koblenz. Then, the Tour faces Aachen and followed nearly the same route in the opposite direction. However, in Weiden the tour turned to the right to go to Eschweiler along the L223 passing the air field Merzbrück.
Pictures along the route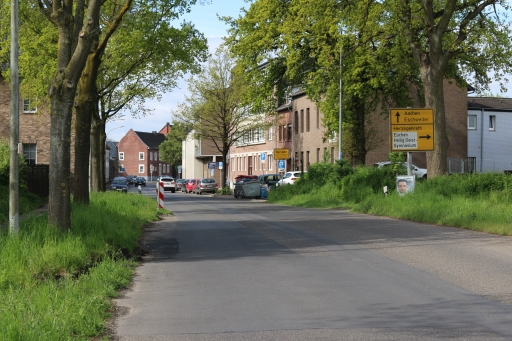 The Tour enters Würselen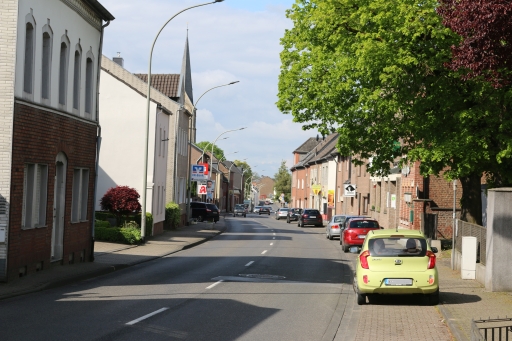 In Linden-Neusen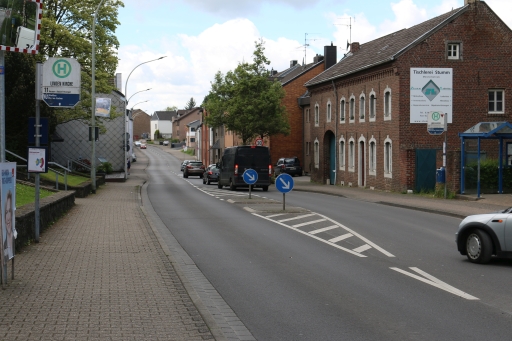 Traffic island island in Linden-Neusen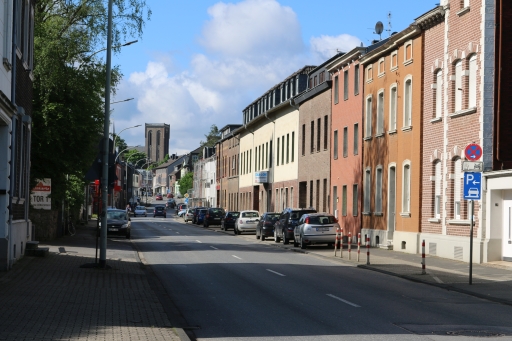 Vorweiden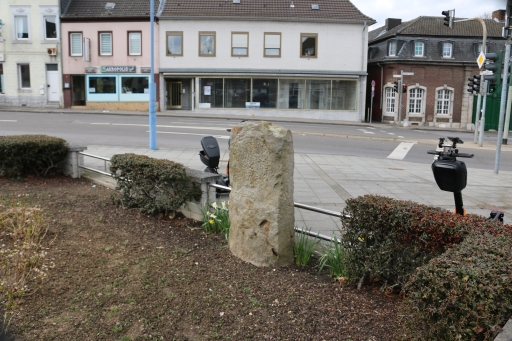 At the Jodukusplatz the route enters the former Aachener Reich.
The picture shows the old border stone.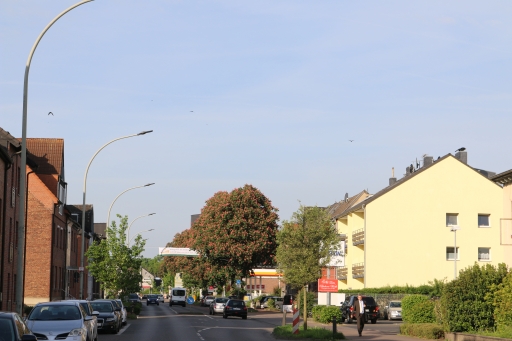 The route in Weiden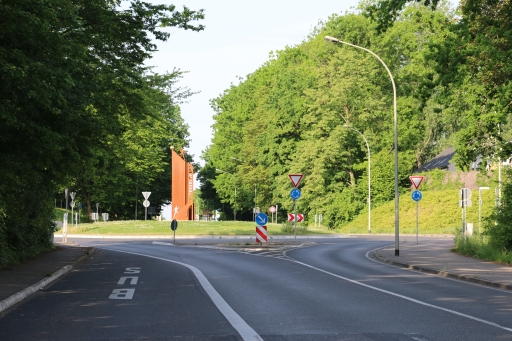 The roundabout 500 m before leaving Würselen
If you are interested in some more pictures along the route, please have a look at the picture map reference on this site. You will find a lot of city views to get an impresssion of the way through Würselen. These picture include some views on the highlights there. Looking at the pictures using this page has the advantage that they have a description there and that a zoom to a full screen view is provided.
Neusen 700 Years
During the pass-through od the Tour de France the people of Neusen fill have a festival to celebrate their "700 years Neusen". Therefore, there will be a lot of fans of the tour just around the traffic island in Linden-Neusen. The lawn in front of St. Nikolaus, the church in Linden-Neusen will suffer a lot.
Terrain profile
The terrain is flat. There are no challenges that should be observed.
Road condition
No particular problems. However, the pavement is inhomogeneous and a patchwork of new and old asphalt.
Obstacles
The tour will have to pass (straight ahead each) two roundabouts. Driving on the right or left side does not matter.
There is a significant narrowing of the road caused by a traffic island at Linden-Neusen. A lot of spectators will be there due the city festival on the occasion of "700 years Neusen".
Map and profile
---
Obvoiusly there is no logo of the Tour de France with a proper licence to use it here. The logo on this page is linking into the Wikepedia Common collection of images. Click here to read the about the licence.