Aachen-Frankfurter Heerstraße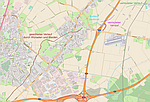 The Route
The 'Aachen-Frankfurter Heerstraße' is one of the most important military roads in the Middle Ages. It runs 252 km from Aachen via Würselen, Düren through the Eifel to Sinzig on the Rhine, from where it follows Roman roads to Frankfurt.
Climate in Würselen
Overview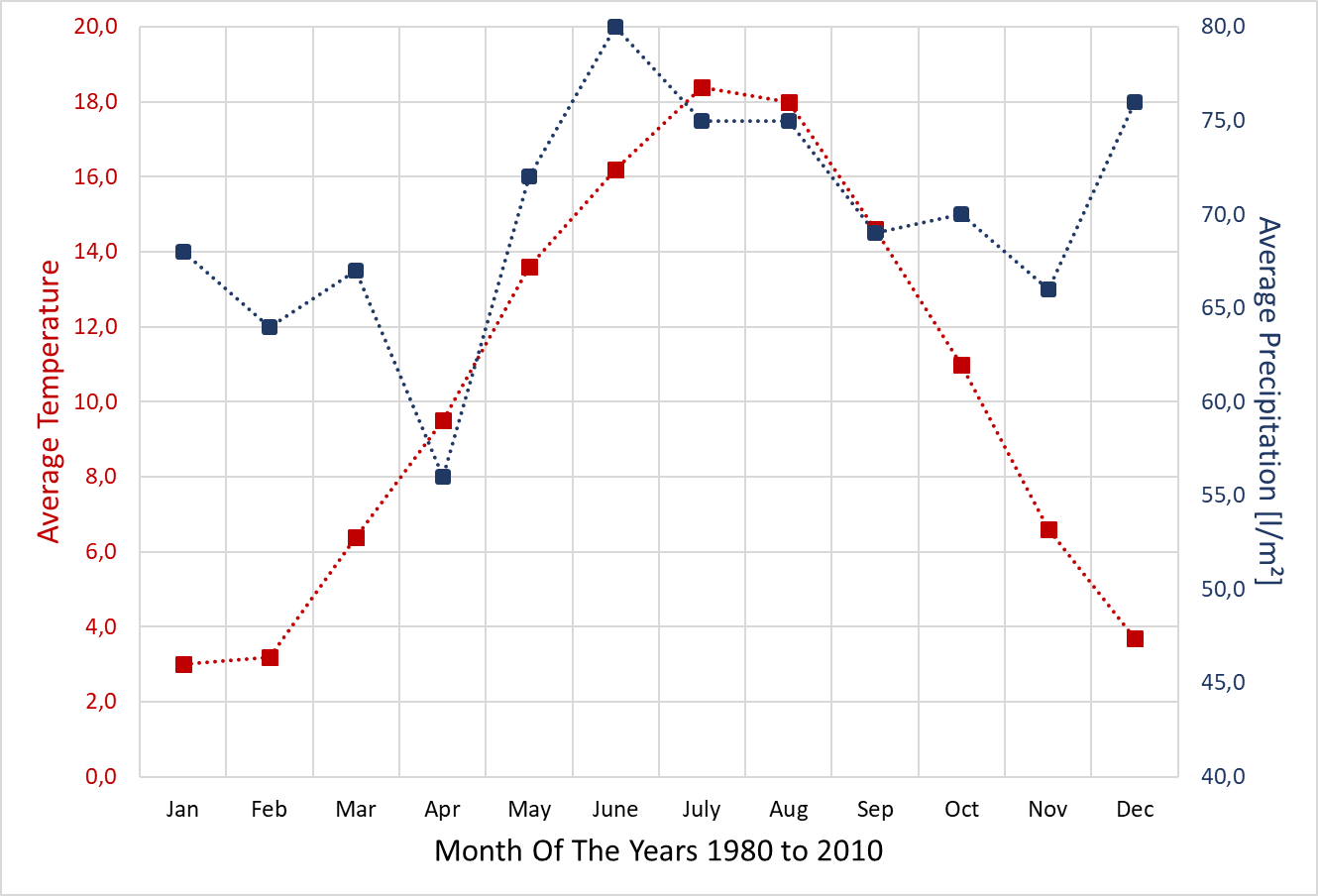 Average Temperature

(red)

and average precipitation

(blue)

during the period 1980 to 2010
Newsletter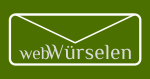 Why a newsletter?
The content of webWürselen does not change daily. WebWürselen is rather growing slowly as time goes by. It is always worthwhile to surf the depth of the webWürselen, of course. However, it is likely you overlook new content.
Therefore, webWürselen offers a newsletter service just to inform about new items in the content.
Würselen 1950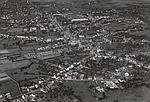 This page is dedicated to an arial photograph of Würselen (in the context of today this is the center of Würselen and the Bardenberg district in the background). The arial image dates back to the 1950ties or a litte bit later. The postcard has a size of 13 cm x 10 cm. Without a mganifier, it is nearly impossible to find details.
The postcard was scanned with the highest resolution available. The following figures shows different display windows and zooms. To ease orientation, there is a copy of the arial photograph with keys on it. These keys indicate certain landmarks listed in table.
Pictures on a map
Key
| | | | | | | | | |
| --- | --- | --- | --- | --- | --- | --- | --- | --- |
| monument | building | nature | city | church | historical | landscape | ctiy limit | arial |
Clicking at one of the symbols popuops the picture. Clicking at the pictures open a new windows with a higher resolution of the picture. Clicking elswhere at the map closes the popup.