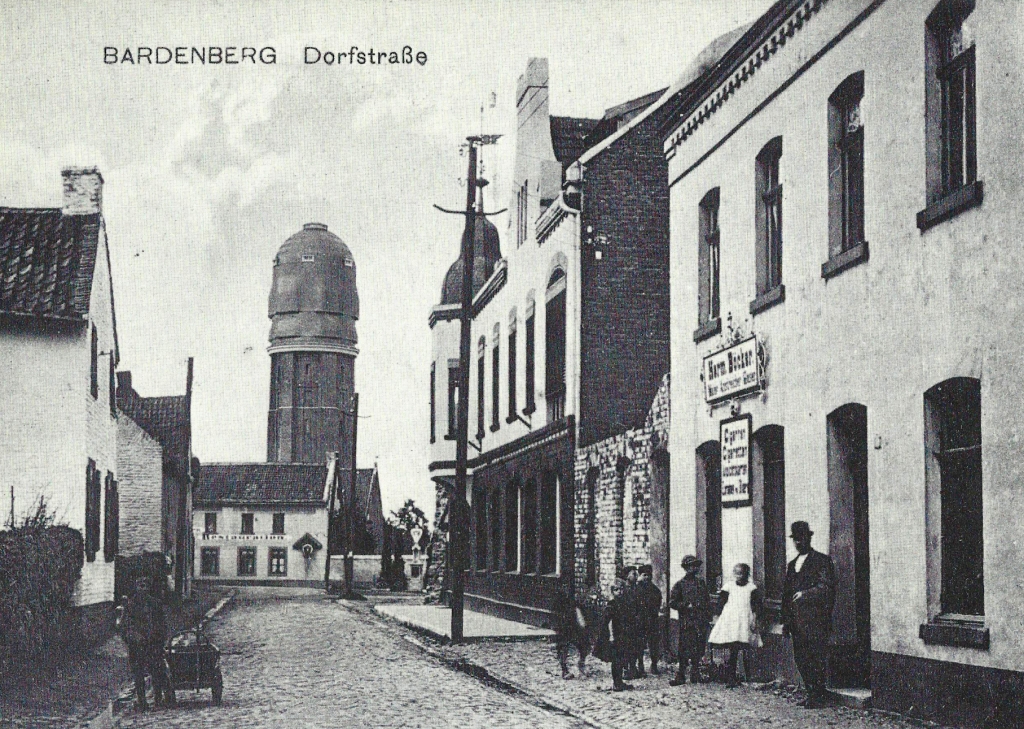 Bardenberg's Dorfstraße looking at the water tower, built between 1909 and 1911. In 1910, the main pipes of the water works were laid, to provide the pre-condition for the fresh water supply. The card was stamped on February 15, 1915.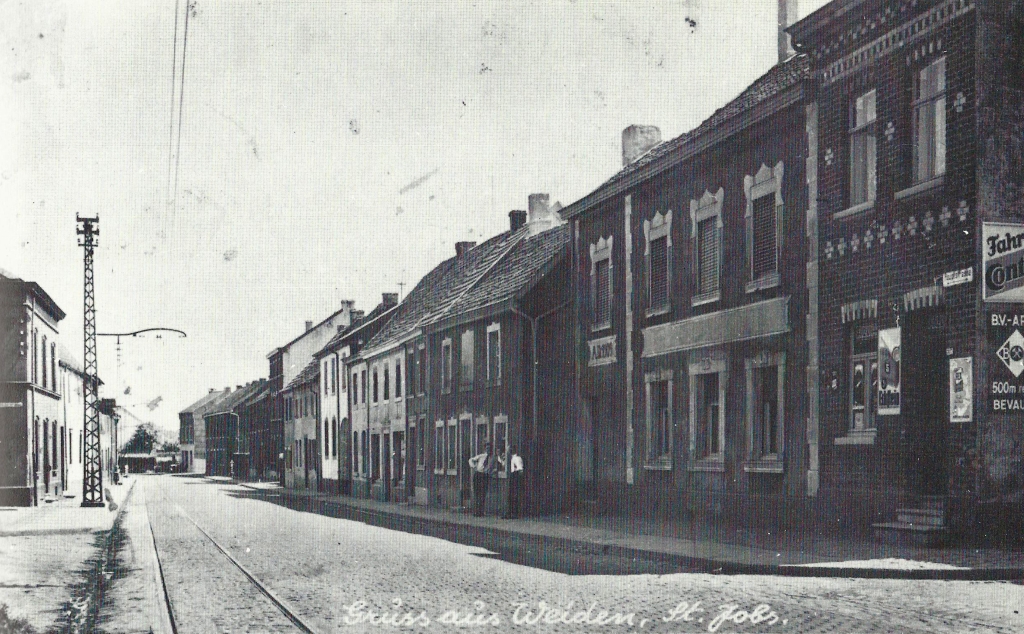 St. Jobs, Hauptstraße, seen from the intersection of the Dobacher Strasse, about 1930.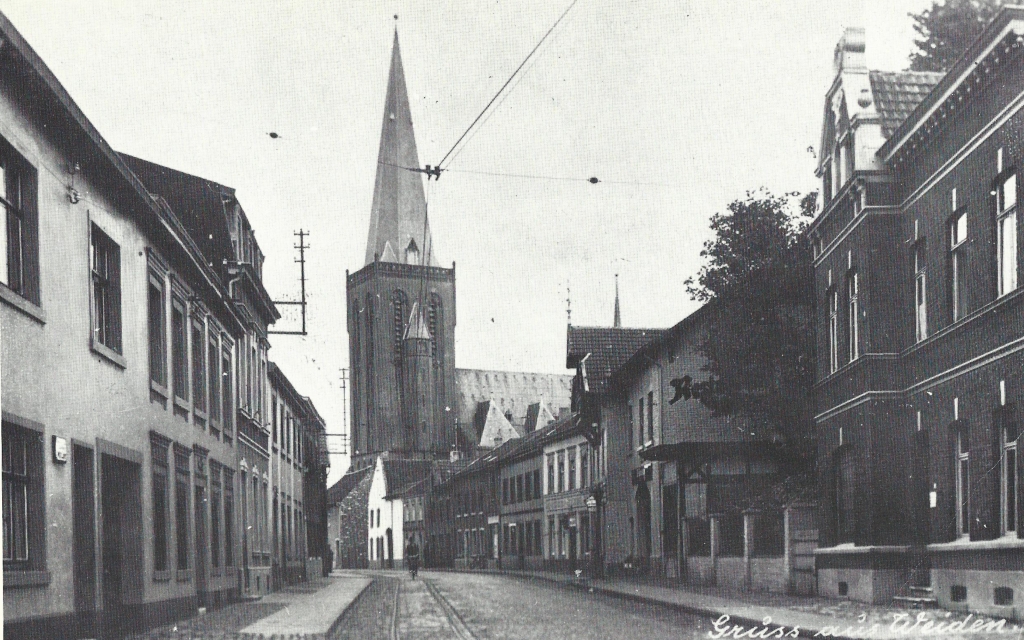 Weiden's Hauptstraße with a view to the parish church of St. Lucia, about 1930; This church was built between 1902 and 1904.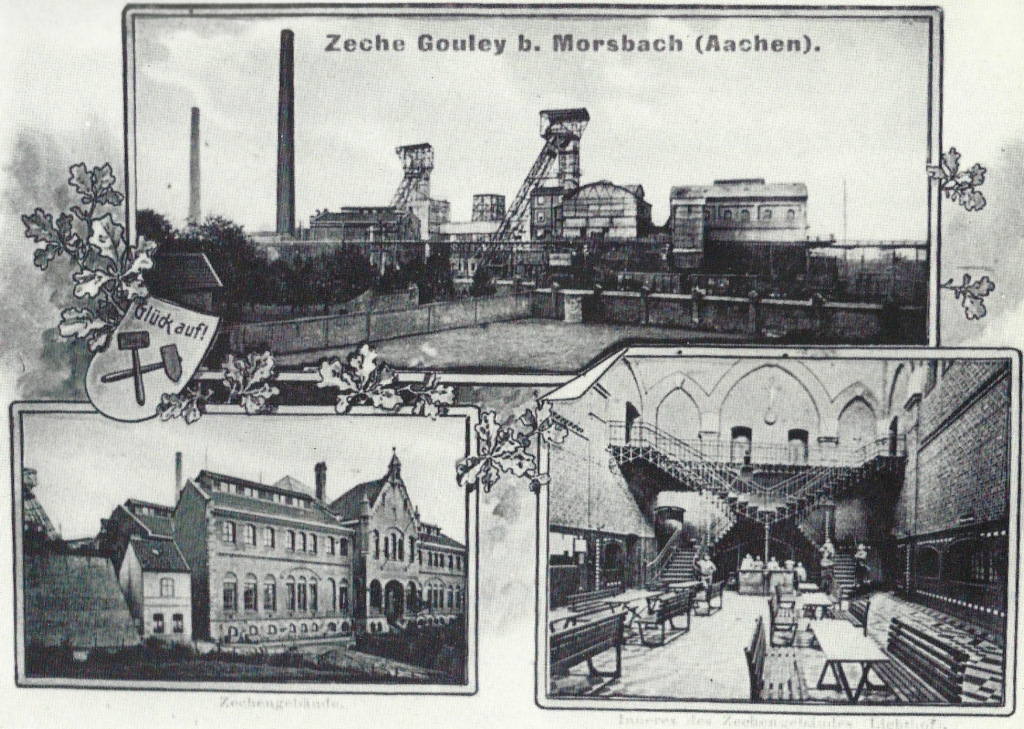 Conveyor facilities, colliery house and atrium of the Gouley mine at the turn of the century.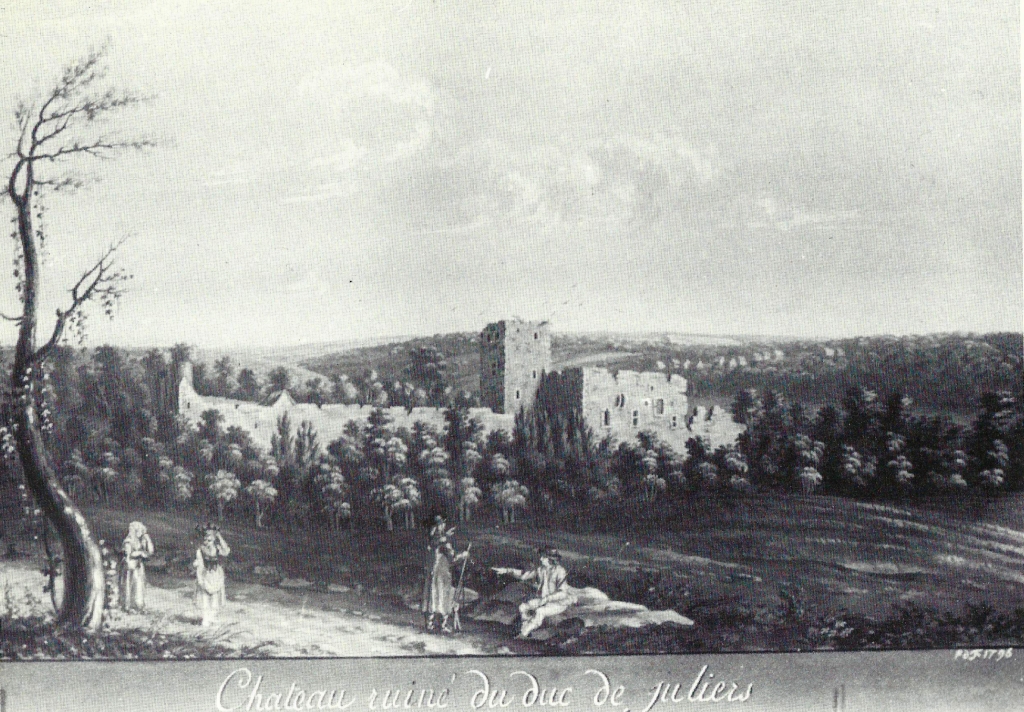 In 1796, this painting was created showing the "castle of the Count of Jülich", as the French painter wrote beneath his painting. In the 13th century, Count William IV built the castle, which then served as the residence of the official of the Jülicher administrative area "Wilhelmstein Office".
It even served as a 'quarry' for other Bardenberg construction plants. The remains of the castle are currently being restored
The former municipality of Broich, which was united with pastures on 1 January 1935 into a municipality "Broichweiden", also included in earlier years the area around the Broicher pond (figure from the period around the turn of the century).
Shortly after the turn of the century, the parish Broich includes the districts of Linden, Neusen, Broich, Euchen, Ofden and Kellersberg.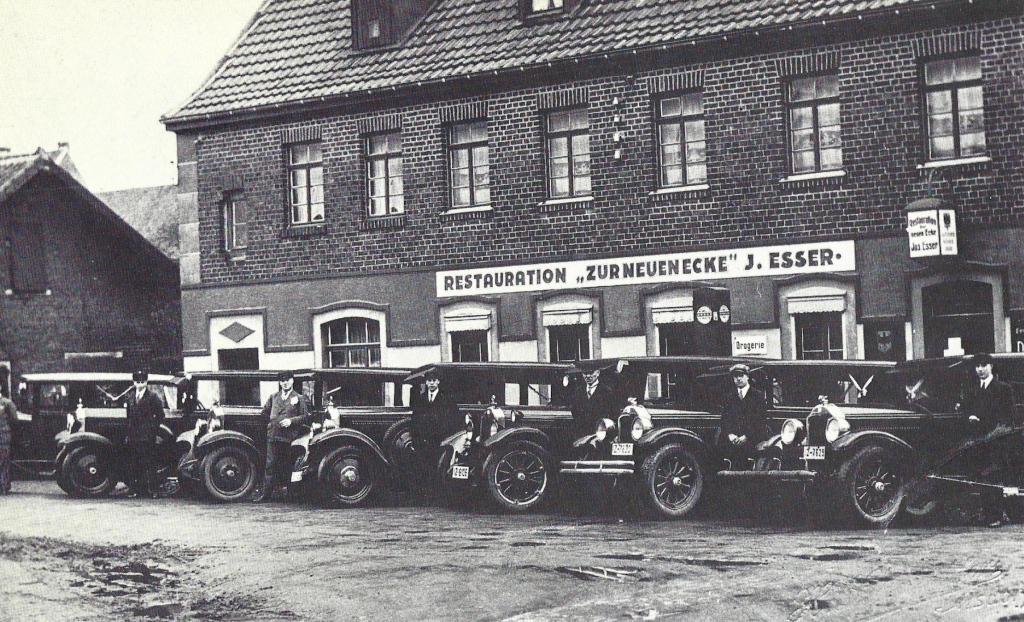 Restaurant J. Esser in Euchen "Zur Neuen Ecke" 1930 with the vehicles of a wedding party.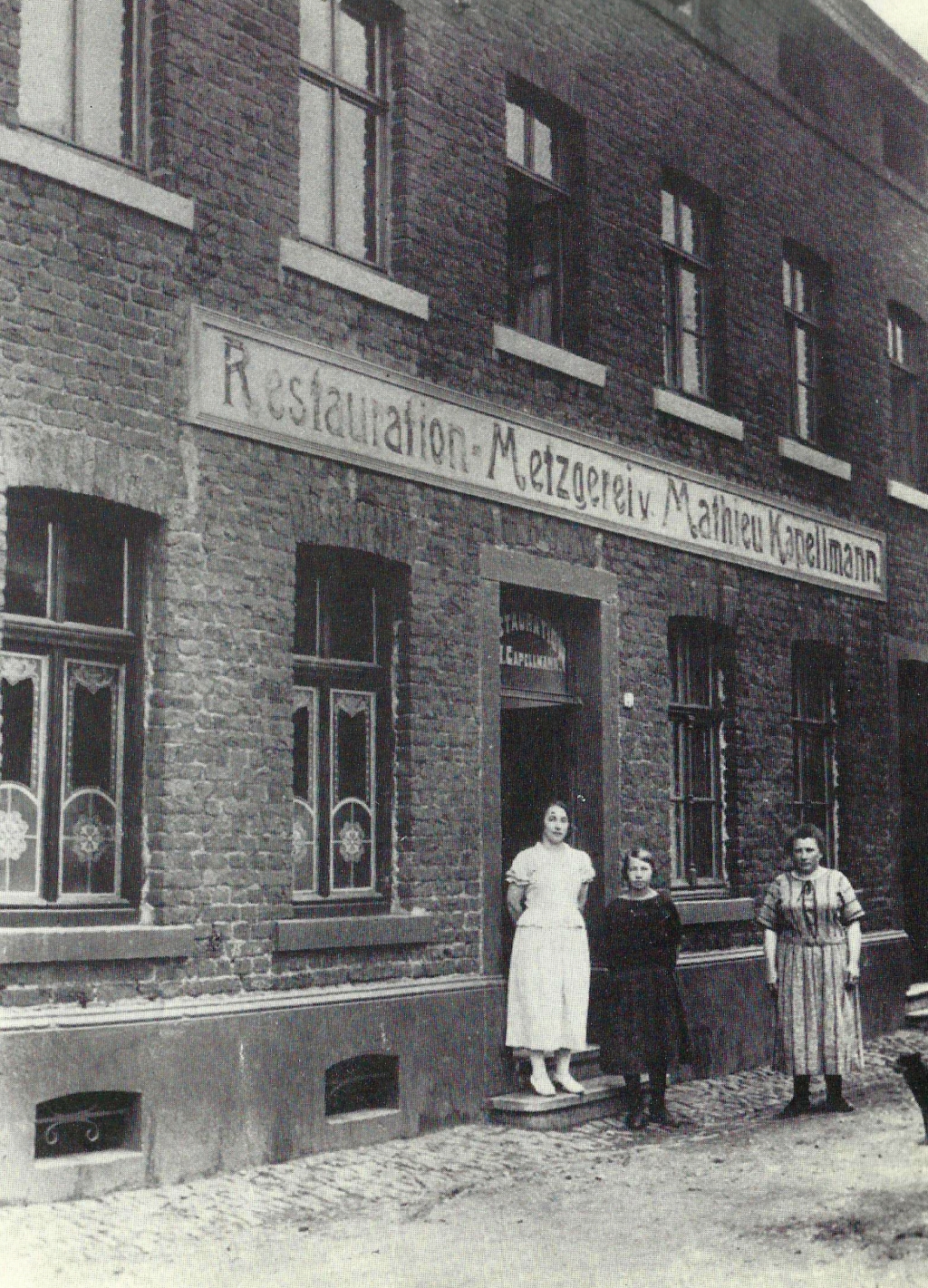 Restaurant and butcher's shop M. Kapellmann, Elchenrather Straße 41.
Canal construction on Lehnstraße around 1930; The Aachener Straße runs across. At the right edge the Lejeune farmyard.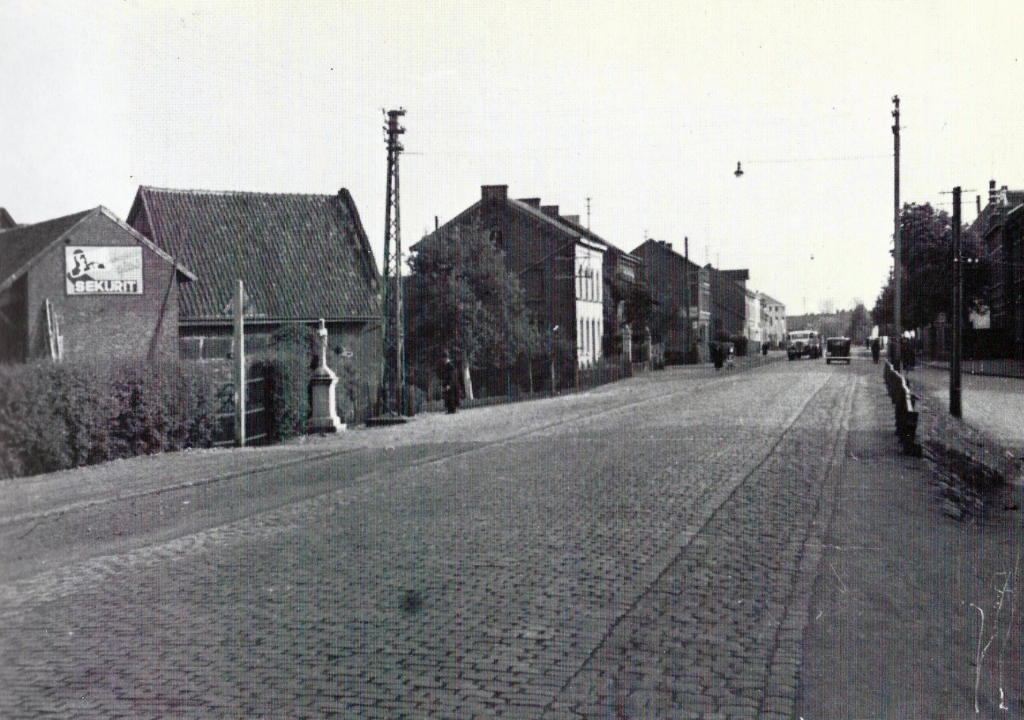 Aachener Straße in the 1930s, on the left the intersection with Lehnstraße, right the intersection with Schweilbacher Straße.
.